All the wildest scenes from International Pillow Fight Day
After Christmas, Eid and Hanukkah, no doubt International Pillow Fight Day is the most important date marked down in our diaries.
Okay, okay, you might not exactly have known that it falls on April 1 but it sure looked like a whole lot of fun.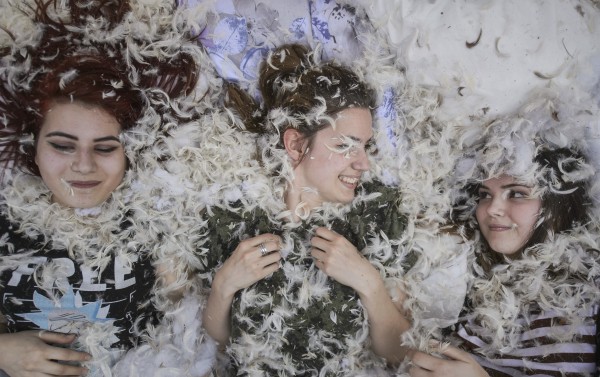 Hundreds of people traded (soft) blows all over the world in honour of this peculiar day. Just looking at the pictures and videos will make you wish you'd used your pillows for something other than sleeping on yesterday.
In LA, hundreds of people descended on Pershing Square – many wearing pyjamas and some even prepared with masks and goggles.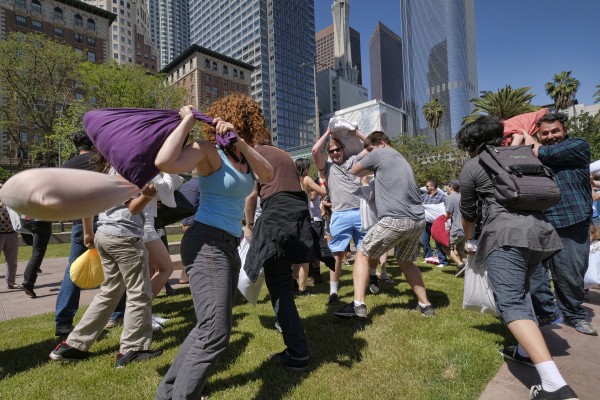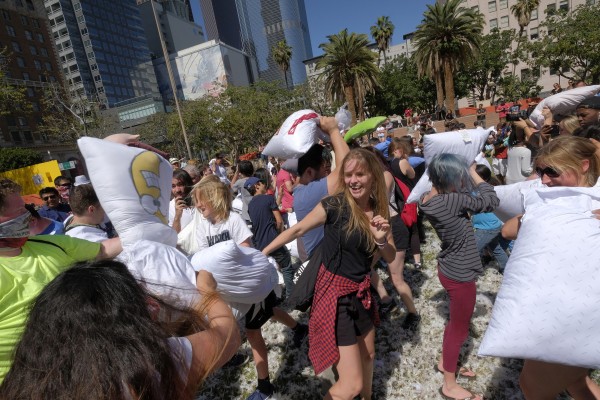 By the time it was over, the ground was so covered with feathers it looked like it had snowed on a sunny April afternoon.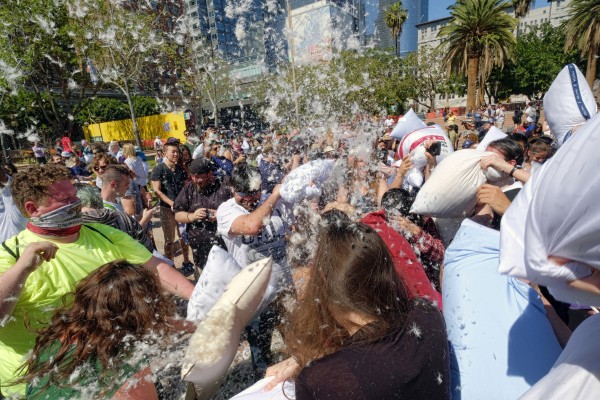 LA wasn't the only place getting a slice of the pillow fight action. Feathers were flying all over the world from Bucharest and London to Milan and Toronto.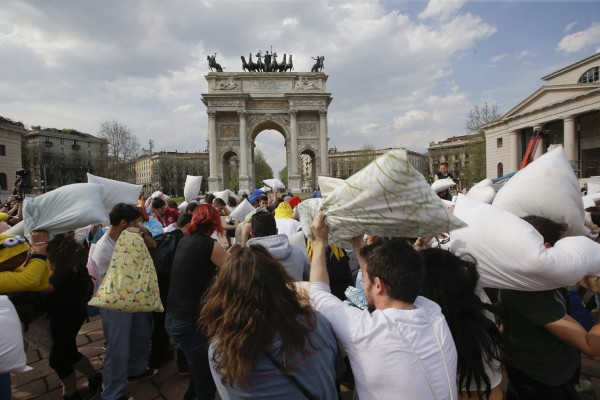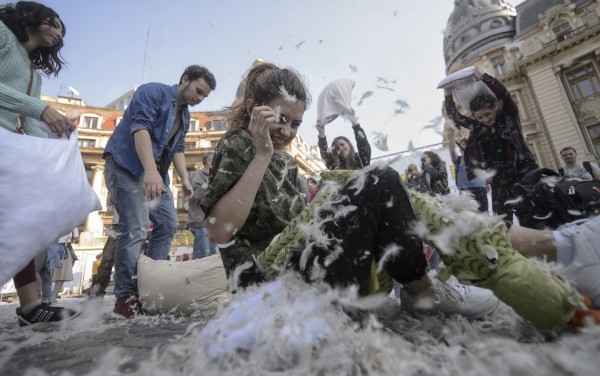 We don't know about you, but pillow fights are definitely the kind of battles that we want to get involved in.