Donald Trump accidentally left an executive order signing ceremony without signing anything
When you hold a ceremony to sign executive orders, you'd be forgiven for assuming that some executive orders would actually get signed during the event.
But as someone who is not a career politician and still made it to the White House, Donald Trump is always one to surprise. Let's walk through the ceremony he held yesterday to try get to the bottom of what happened.
First, the president arrived to the Oval Office ready to sign two executive orders regarding trade, which together are seen as a symbolic shot at China. He joined VP Mike Pence and Secretary of Commerce Wilbur Ross.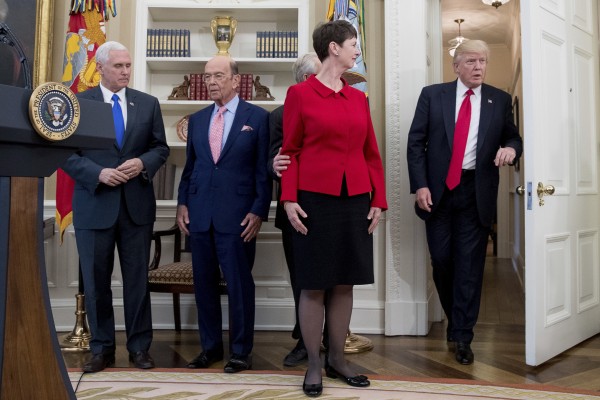 Trump then proceeded to make his remarks. He said he'd seen first-hand as he travelled the country how bad trade deals had hurt American workers.
"The jobs and wealth have been stripped from our country," he said, vowing to put that to an end. "We're bringing manufacturing and jobs back to our country."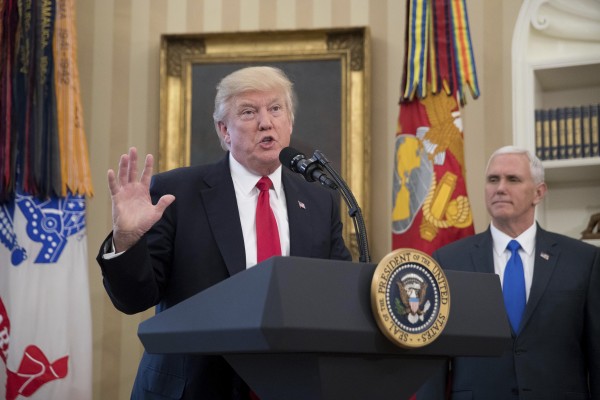 And once he'd wrapped up his comments, Trump promptly left the room.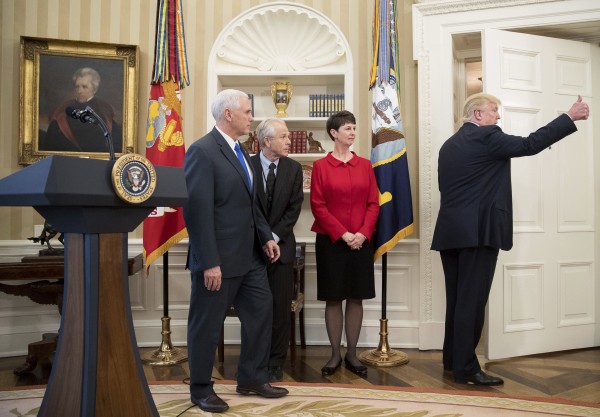 Pence realised that the president had omitted something pretty important (ie. signing the executive orders after his speech) so he tried his best to bring Trump back.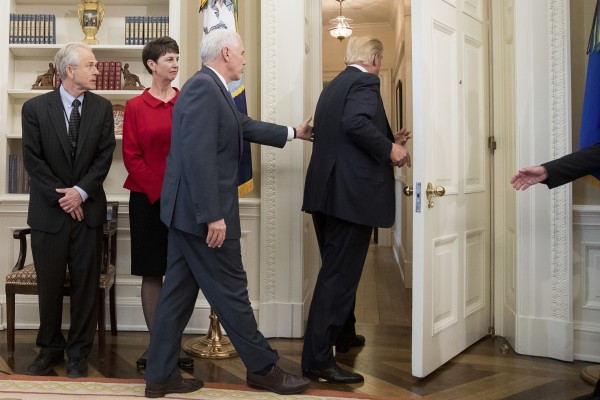 However, the president left the Oval Office anyway so Pence dashed back to grab the unsigned papers.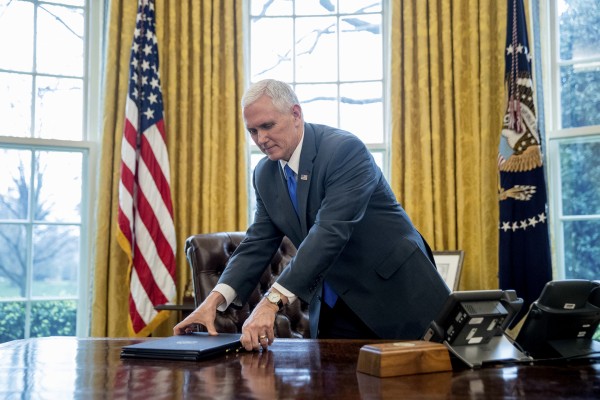 Don't worry: a White House official said Trump signed the orders later, so the ceremony wasn't entirely for nothing.