These women are making tiny hijabs for dolls so children understand that 'not everyone in the world looks the same'
When Gisele Fetterman realised her five-year-old daughter didn't have any dolls that looked like the mothers and grandmothers of so many of her Muslim friends, she decided to do something about it.
And Hello Hijab was born – an inspiring initiative designing and creating hijabs which children can put on their dolls.
The tiny handmade headscarves will be available to buy in the US for $6 from April 1 and it is the first project from For Good, a non-profit organisation which aims to help companies and individuals to do good in their local community.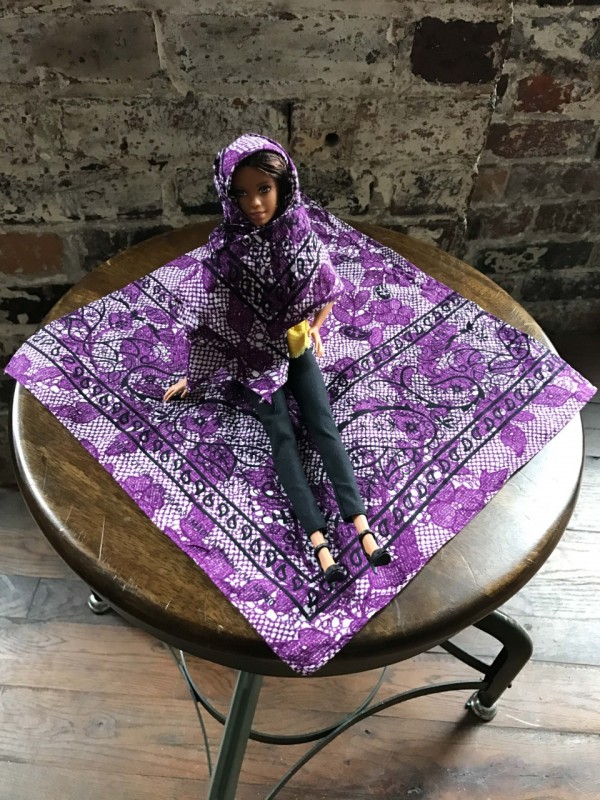 Explaining the inspiration behind Hello Hijab, Fetterman said: "I think little girls and little boys should have access to dolls that look different than them … To familiarise themselves that they will meet people who look different than they do, who believe in different things, but who all share this world together, and who deserve the same kindness and respect and compassion as everyone else."
Fetterman took her idea to her Muslim friend Safaa Bokhari and Kristen Michaels (her partner at For Good) and both of them, who are also mothers to young girls, loved it immediately. Bokhari, who wears a hijab and has faced discrimination living in Pittsburgh because of it, came on board the project as a partner.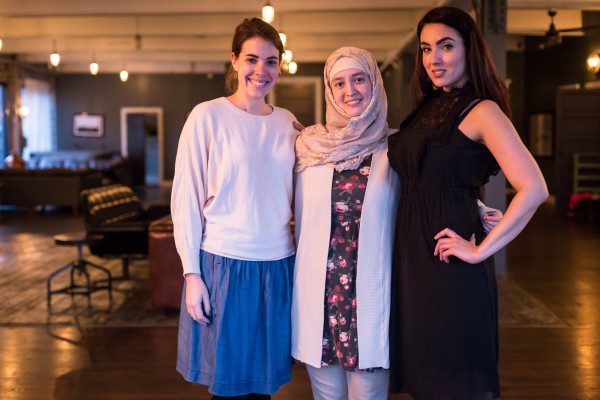 "People are always scared of things they don't know," said Bokhari. "If their kids play with tiny hijabs, they will get used to the idea and eventually stop treating Muslim women who wear hijabs in the way we are treated today.
"All of my friends who know about the project are so excited, because they feel the same way as I do, fearful but filled with hope, and wanting a better future for our daughters."
The women behind Hello Hijab say this isn't about promoting any one religion – they "simply want to encourage tolerance".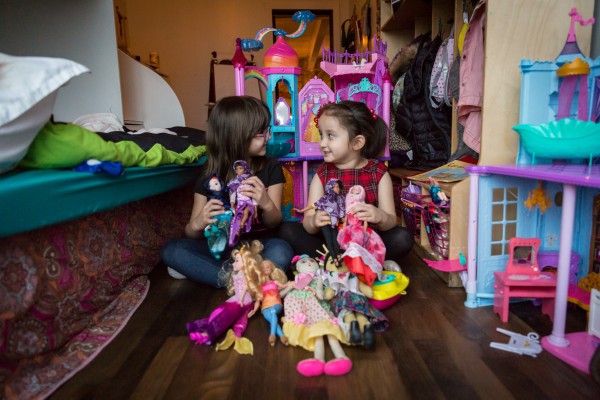 "We want children to understand that not everyone in the world looks the same or has the same beliefs," they explain further. "We see dolls and toys as educational tools for children that can have a big impact.
"If all dolls look the same, you can see how a child would think that people in our world might, or should too.
"If a child is used to seeing a doll wearing a hijab, when they see a woman walk down the street in a hijab for the first time, hopefully it won't seem so strange or negative to them."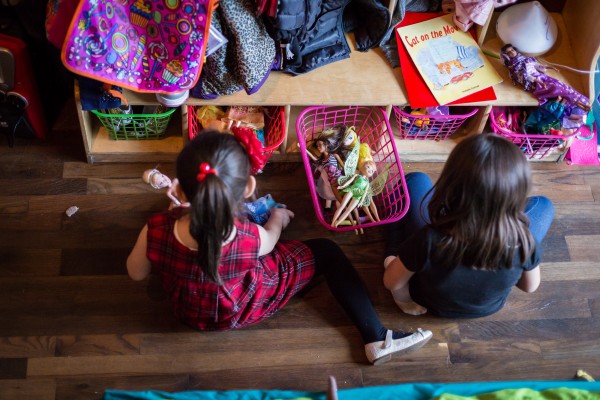 For Good is also printing tags to come with the doll hijabs, which explain what a hijab is and why the initiative is important.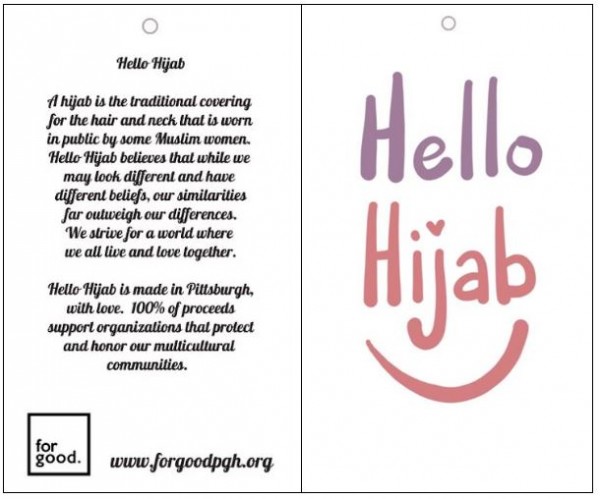 When it comes to For Good, founders Fetterman and Michaels say it began because they knew they wanted to start an initiative, but couldn't decide on one issue to focus on.
Instead, the organisation plans to execute multiple projects, through which they hope to reach different populations in different, positive ways, while inspiring others to do the same along the way.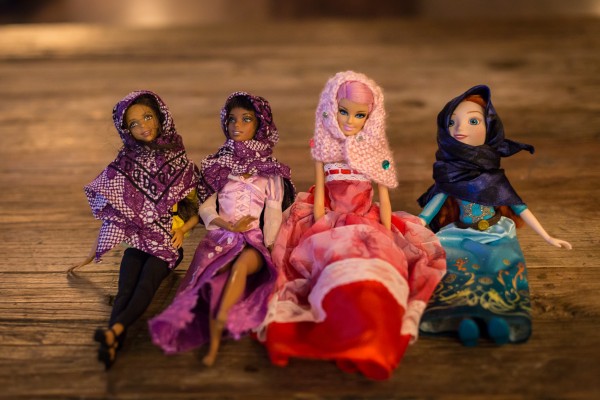 Future partnerships, for example, include a restaurant that is partnering with a non-profit that houses members of the homeless population, to serve their residents at the restaurant at no cost. Then there's a hair salon that is going to be opening its doors to welcome foster kids and their parents for no-cost haircuts and makeovers. And they are also working with a photographer who is going to take family portraits for undocumented families fearing deportation.
Meanwhile, Hello Hijab will directly impact the local community, as 100% of proceeds will be donated to four organisations: the Islamic Centre of Pittsburgh, Community Blueprint, ACLU of Pittsburgh and Jewish Family & Children's Services of Pittsburgh.