Kellyanne Conway implies Barack Obama could have spied on Donald Trump through a microwave
Kellyanne Conway has suggested Barack Obama could have spied on Donald Trump through a microwave.
A senior aide to President Trump, Conway said surveillance such as "microwaves that turn into cameras" are "a fact of modern life" along with tapping phones and spying through televisions. In the interview with the Bergen Record, Conway was asked about Trump's unsubstantiated claim Obama spied on him.
"What I can say is there are many ways to surveil each other," Conway replied. "You can surveil someone through their phones, certainly through their television sets – any number of different ways."
She then added: "Microwaves that turn into cameras etc" – but it's fair to say not everyone agrees with Conway's claim.
In fact, the claim has been regarded with some ridicule.
And tongues were very much in cheeks.
The claim microwaves can be used for video surveillance has also been discounted by experts. Speaking with Wired, microwave imaging and radar researcher Stephen Frasier reportedly laughed as he said "unless it's a voice-activated microwave oven connected to the internet" then it could not conceivably be done.
Conway has since responded to the claims by telling CNN "I'm not inspector Gadget. I don't believe people are using the microwave to spy on the Trump campaign. However I'm not in the job of having evidence, that's what investigations are for".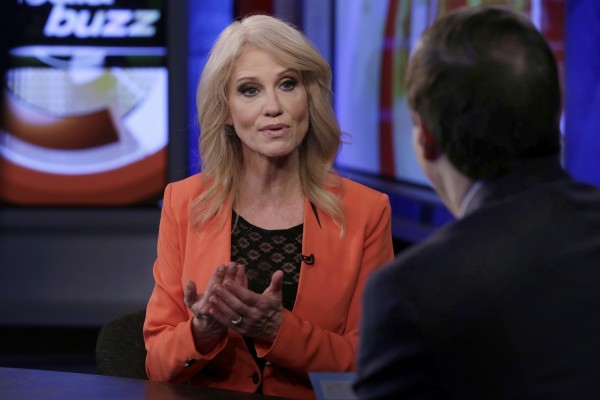 Conway has also taken to Twitter armed with the hashtag "#FakeNewsAlert" to discount a story from the Independent about her microwave claims – insisting she never made a connection between Obama and her comments on surveillance, which she has said were "general".
Whether or not she meant Obama was tapping Trump's microwave, while Conway continues to make claims about surveillance openly – based on no evidence – tweets like this will probably continue.